Information on Phased Return to School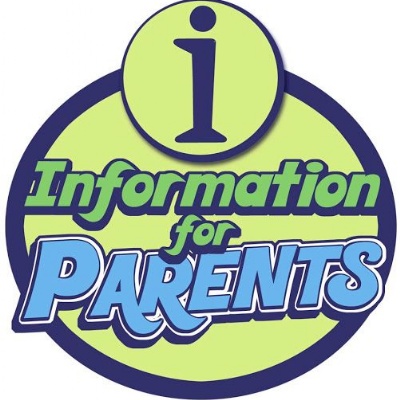 15th May 2020
Dear Parents/Carers,
Phased re-opening of schools
Thank you all for your patience at a time when there is so much uncertainty around the re-opening of schools. I do understand the anxiety that this situation is creating for you and your families.
You will know that the government has announced the phased re-opening of schools from June 1st. You may have heard information about certain year groups - this does not apply to special schools (where the year groups and phasing is dependent on many other factors).
Government advice
Within the Department for Education guidance, ('Actions for education and childcare settings to prepare for wider opening from 1 June 2020'), there is a section about special schools. It states that 'special schools should work towards welcoming back as many children and young people as can be safely catered for in their setting.'
As you are all aware it is nearly impossible for us to practice social distancing with our students. We need to provide intimate care procedures for some students, as well as support others as they eat, change or move around. Some of our students will 'mouth' items and put their fingers in their mouth and then touch others or surfaces. Many of our students need social contact and struggle to understand the 'new rules', which is understandable.
Places for students
We will, though, provide places for students if parents want to send them from 1st June. Any parent who sends their son or daughter in will do so at their own risk and will be agreeing to do so with a full understanding that we cannot follow the Government guidance properly due to the needs of the students.
If you wish to send your son or daughter from 1st June please fill in the slip below, detach it and send it back to me in the pre-paid envelop provided. Please send this back by Tuesday 19th May at the latest.
If I do not have a reply from you by Tuesday 19th May, I will assume you are keeping your son or daughter at home to keep them safe. Should you keep them at home, we will respect that decision and their absence will be approved by us (we will NOT take action regarding absence and we will not be pressuring anyone to send their children to school).
Duty of care for staff
I have a duty of care to my staff who are potentially putting themselves and their families at risk. Some staff are not allowed to return to work due to underlying health issues or child care responsibilities.
Therefore, the number of students that I can have in school will depend on how many staff are available to work. If the number of students is greater than the staff needed to maintain a safe environment, I will put students on a rota and you will be told when they can attend and when they cannot. Students whose parents are keyworkers will be given priority.
Home / school transport
Transport is going to be an issue as they do not have all their staff available to work and they can only carry 2-3 pupils per bus. You will need to talk to your transport provider if you want to send your son / daughter into school.
How school will be organised during phased return
We will organise students into groups of about 5 or 6 students per group, with staff allocated to each of the groups. There will be a simple timetable so that the pool, bikes, playground, hall, poly-tunnel and cooking room are shared between the groups.
We will not be running our normal curriculum and we'll do as much outside activity as possible, so that students get exercise and fresh air.
Risk assessment
As we will struggle to follow the rules on social distancing we will have to have a common sense approach and our risk assessment states that staff and students must wash hands very regularly, must use sanitiser when moving between rooms (and on entering and leaving the school) and must do all they can to avoid touching and contact with others.
We will not be shaking hands or 'high-fiving' with students and all personal care will be done as carefully as possible, with staff wearing aprons and gloves at all times (this is normal practice). Staff will not be required to wear face masks - but they can if they wish to.
The groups will stay together all day and eat their lunch separately from other groups and there will be no communal playtime. All rooms used will be thoroughly cleaned each day with appropriate cleaning agents.
Moving forward
You may have many questions about these issues. We hope that this letter helps to give you an understanding of the work we are doing to prepare for phased reopening. The latest government guidance was published on Monday evening 11th May but we are also informed there will be further guidance for special schools, but this is still not out yet.
What we will do next is:
incorporate the government's guidance into the action plan that we had already started,
undertake a thorough and on-going risk assessment of the school site and staff members,
only open when we are sure that appropriate safety measures are in place and when all staff have been inducted into our new way of working – this should be on 1st June,
give you details of your son or daughter's group and who is supporting and
try to incorporate some basic literacy and numeracy teaching where and when possible
Thank you
I'd like to thank you for your continuous support at this difficult time. I know our families have enjoyed the video of 'Amarillo' made by the staff. Although we all wish things were different, the strength in our community has been evident for all to see. We will emerge from this crisis stronger and more together than ever before.
Please do not hesitate to contact me if you want more information – my mobile number is 07900-366710 – and I'm available all day every day
Best wishes – stay safe.
Tom Jackson-Owens
Head teacher
Please enter some content for your news story here.