Kindness Cup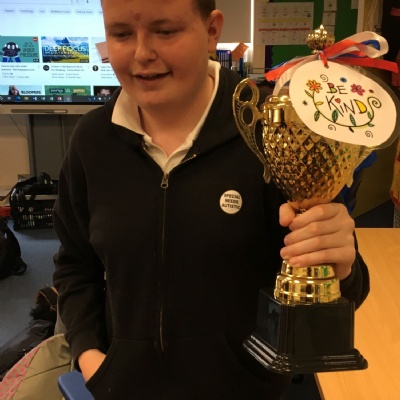 Congratulations to Kieran for being the first person in the school to win the Kindness Cup - this is given to people when they say or do something really kind for another person.
Kieran made a really nice comment about another student who has been working hard at moving round the school in their walker.
Being kind is an important part of our school code and we all work hard to do this.
Well Done Kieran